Lately many patients have asked questions about their supplements:
"I know "blank" is a good brand, but their 5-HTP is expensive. Does the brand matter for this?"

"I take a bag of supplements for my particular condition that was recommended online. I have no idea if I need any of these yet I am afraid to stop."

"The turmeric you recommended is expensive so I switched to a cheap brand. Is that okay?"
These are all such worthwhile questions! There's a myriad of issues to discuss when it comes to supplements. This post is for those who DO take supplements and want answers to questions like these.
Start with these key questions
In my intake forms I ask these questions about supplements:
What are you taking?

Why are you taking this?

What brand and what dose?

Who prescribed or recommended this?

Do you know if this cross-reacts with your medications?
The answers reveal that women frequently take things they don't know if they need. Often they are self-prescribed or recommended by "Dr. Google." Sometimes they are prescribed by a professional but my patient wasn't informed why to take it and when to stop.
I love helping women sort out their bag of supplements and make sense of what they are taking. Usually some can be weeded out, in other cases brands or doses should be switched. Hopefully this post will give you some basics on how to evaluate your own supplement list. Let's dig in . . .
---
Who is your prescriber?
Since most supplements are over-the-counter in the U.S, we have a plethora of vitamins, minerals, herbs, and even hormones available. This industry is gigantic and grows each year. Right now it collects over 200 billion dollars per year. So of course there's a LOT of marketing within this industry, and self-prescribing is confusing to say the least!
Truth be told, there's a lot to know in order to prescribe. A consumer would need to make it a part-time occupation to learn all about herbs and supplements – how they work, what evidence supports their use, what dosage to use, and also side effects or contraindications. And that does not even include evaluating brands. Some of you have this interest and time and are wonderful researchers. If you're not, try one of these two options:
1. Consult with a qualified provider
Get your recommendations from a qualified person. Who is this? Not a supplement company! Rather, someone who has made a career of doing this and does not care where you purchase. Here are examples:
Certified herbalists

are the go-to for herbs! These are practitioners who have attended trainings or schools for herbal medicine. In California and some other states, acupuncturists are also licensed herbalists.

Holistic doctors such as naturopaths

are trained in all "nutraceuticals," however some practice what we call "green allopathy," which is prescribing a "pill for an ill" rather than seeking the root cause of the "ill" and fixing it. So find out if your holistic doctor takes a functional root-cause approach.

Functional medicine docs

can be the most savvy about supplements (if she/he has done their research and training), as they tend to only use supplements in an evidence-based manner, with attention to therapy being short term while seeking root-cause solutions.

Certified nutritionists

often learn about supplements in their training.
If you get your bag of supplements evaluated by a trusted practitioner you can feel comfortable that what you take is on-point. If that's not possible, here's another option:
2. Learn from people who have done the research
Get your information from a trusted source. You can find this in blog posts and podcasts from qualified medical practitioners, who include links to studies.
I prefer clinicians with a long and solid history of treating real people over years and seeing what works. Search my site and browse my shop for ideas – it only has products I use and trust clinically. Besides my site, Kara Fitzgerald, Aviva Romm, Jill Carnahan, and Chris Kresser are all solid, smart practitioners with good, free, information for consumers that in my opinion you can trust.
---
Understand the difference between therapeutic and maintenance
There's a difference between long-term maintenance supplements vs short-term therapeutic supplements. Maintenance encompasses nutrients that you don't get in your food (more on this in future posts). Therapeutic includes things you take for a limited time, to fix imbalances. Examples of nutrients to supplement because they are low in most diets include:
Real vitamin A

Vitamin D

Vitamin K2

Iodine (in whole-foods diets)

Magnesium
Examples of targeted purposes for short-term therapeutic supplements:
Clearing an active Epstein Barr virus

Treating a cold or sinus infection

Correcting a hormone imbalance

Fixing a gut microbe imbalance (dysbiosis)
---
Do you always "get what you pay for?"
Here we get to an enormous topic that I will distill for you. If supplements are more expensive, are they better? And are cheap ones always worse? Not necessarily! Sometimes expensive products are marketing hoaxes, and sometimes it's because they are super effective and high-quality. Likewise, cheap supplements can be clean and effective, or they can be a contaminated disaster!
What, contaminated?
Yup. Unfortunately the supplement industry is extremely under-regulated, so you can easily buy things with:
Ingredients that are not even listed, some of which may be allergens – such as ragweed in an herbal supplement.

Additives and fillers that also may contain allergens, such as shells, eggs, gluten, cornstarch, and soy.

Unhealthy levels of metals.

Pesticides, herbicides, and other chemicals.

Bacteria and fungu

Insects and their "debris."

Pharmaceutical medications have been found in some analyzed supplement samples.
Many raw ingredients come from overseas – such as China, India and Africa. Many parties are involved in developing the finished product on the store shelf. Think about the lack of regulation throughout all these channels!
Next, is it effective?
In order for a supplement to work, it should:
Show efficacy from scientific research, clinical experience, or a long and rich medical tradition such as Chinese or Ayurvedic herbalism.

Contain an active ingredient that is the right amount and in a well-absorbed form. If it's not absorbable, it's useless.

Be safe! It does not contain ingredients or levels of ingredients that are harmful or dangerous. Examples include: synthetic folic acid, high dose synthetic betacarotene, and high dose iodine.
Ideally ingredients are organic and non-GMO whenever possible.
---
So how to determine a good brand?
Remember, you want CLEAN (not contaminated) and EFFECTIVE (it works) supplements. In theory you can look for the very basic certification from the FDA which is GMP (Good Manufacturing Practice). But the plot thickens, as any company can say they are GMP and there is absolutely NO regulation of this claim. So in a sense, it means nothing!
It's up to the supplement manufacturer to prove their product is good (clean and effective). They need to pay for this, and have their plants and supplements routinely tested by independent agencies. Therefore, this is reflected on the price tag – but well worth it! Otherwise you essentially have no idea what you are swallowing.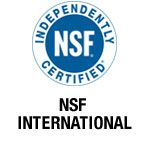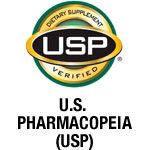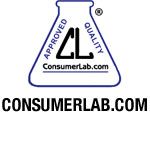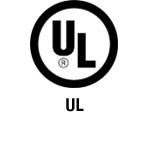 ---
The brands that go above and beyond
These are the brands that are not only independently certified, but they also take it upon themselves to have each and every batch tested, and provide a certificate of analysis. These are the brands to trust that they contain what they say! Some work better than others in terms of delivery format. The ones I rely on (and this is NOT an all-inclusive list of quality brands, please vet brands not on here using the above certifications) include:
Design's For Health

Douglas Labs

Integrative Therapeutics

Jarrow

Klaire

Life Extension

Metagenics

Nordic Naturals

NOW

ProThera

Protocol For Life Balance

Pure Encapsulations

Source Naturals

Vital Nutrients

Vitannica
---
Amazon seems so great but is it really?
Unless the item comes directly from the manufacturer you need to exercise caution. If you don't, you run the risk of purchasing something that is counterfeit, stolen or resold from a third party who is not authorized to distribute these products. In addition, you don't know how the products were stored (exposure to heat or light damages many supplements), and you don't know if the products were expired and repackaged.
So when it comes to Amazon, only buy from the manufacturer.
Big brands that disregard independent testing
Many of the big companies that sell cheap supplements completely disregard the need for any testing or certification at all. They can rely on their brand names and cheap prices to sell their products.
This includes drugstore brands and grocery store brands (yes Trader Joe's is included), and big pharmaceutical company brands (Bayer/Flintstones and Pfizer/Centrum).
It's ironic because these companies can afford testing and certification – so why don't they do it?
---
Your take-home points here
Avoid recommendations from supplement companies, Dr. Google, and online chats from unknown strangers.
Go to trusted resources for objective information.
If you want to go deep, look up the studies on PubMed!
Do take advice and recommendations from medical practitioners who have done the research for you and are not invested.
Do avoid buying supplements from: drugstores and grocery stores. Vitamin Shoppe and GNC have been in trouble from selling bad products so be careful there. On Amazon do not buy from third parties. Exceptions to this include Whole Foods which is careful about brands, and Kirkland which is the Costco brand and is NSF certified.
Don't buy products based on store clerk recommendations! I recently had a patient go to Pharmaca (who carries good brands) for 200 mcg (MICROgrams) of iodine that I prescribed, and the sales clerk led her to a 12.5 mg (MILLigram) dose! Dangerous.
---
Want help figuring out what's right for you? I'd love to help you so that you can stop guessing!